HAPPY NEW YEAR!!
I love the year change, even though its 13 degrees outside and all I want to do is read my Christmas gifts. I love setting goals, reflecting on the past year, and putting it all into this blog.
Here's the 2012 wrap-up:
In 2012, I set my sights on 75 books to top my 2011 total of 73 books. I failed, but 2012 was a great year for reading because I still read a whopping 64 books. And, I must say that I read a lot of
lengthy
books this year, so it probably counted for 100 regular books or a million short stories. Those 64 books counted for 26,221 pages read. Plus this blog topped 10k hits right at the end of 2012, which is a HUGE accomplishment. Thank you all for reading, I hope these reviews make you laugh, avoid certain books and read others.
Longest Book
: The Fiery Cross by Diana Gabaldon at 1400 + pages.
Shortest Book:
Three Cups of Deceit
by Jon Krakauer
Most Disappointing Book:
My Teenage Dream Ended by Farrah Abraham
(I just wish she had put in some juicy details about filming Teen Mom).
Most Rewarding Book:
The Physician
by Noah Gordon
The Funniest Book:
Boomsday by Christopher Buckley
Favorite Book:
The Casual Vacancy
by J.K. Rowling
Least Favorite Book:
Fifty Shades of Gray by E.L. James (but on the upside, it was my favorite
review
to write)
Best Rated on Goodreads:
Harry Potter and the Deathly Hallows by JK Rowling with A Storm of Swords by George RR Martin as a close second.
Worst Rated on Goodreads:
My Teenage Dream Ended by Farrah Abraham. (shocking).
Series Finished:
Game of Thrones - at least until 2014 and Winds of Winter comes out.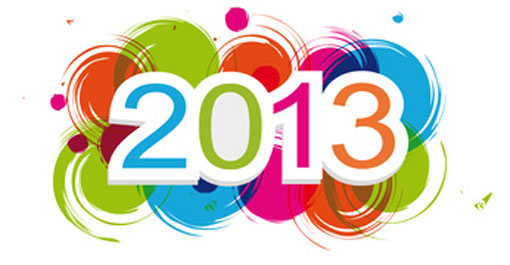 I also have goals for 2013. I like when the year turns over and I can make attainable resolutions. Things like "no dirty goose martinis with bleu cheese olives" or "eat less chips" are hard. But, reading more books? I can totally do that!
1. Read 65 books in 2013 (see what I did there, just one more than last year!)
2. Finish an entire book series. I have this irritating habit of starting a book series and then putting it down before I get to the last book. So, this year, I'm going to make a point to finish the book series that I started in 2012.
3. Update this blog 1/week. That's 52 updates. Not sure if I'm going to make that, but I should have at least one hard goal, right?
4. Buy a house - okay, not a book goal, but I need a place to put all of my books!
Do you have book goals? Let me know in the comments!
Happy Reading!